Training your four-legged friend for a kayaking escapade is akin to laying down a good rhythmic beat before the melody of the adventure can play out in harmony. It's not about instilling a 'fetch' or a 'roll over'; this is about embracing the ebb and flow of the water, understanding the gentle sway of the kayak and nurturing a mutual trust that can weather the whims of the wild waves.
Begin with basic obedience training, ensuring commands like "sit", "stay", and "come" are as rooted in your dog as the instinct to chase a squirrel. Progress gradually to getting your dog comfortable with the kayak. This process should be slower than a lazy river meandering through a meadow. Let your dog explore the kayak on dry land first, associating it with fun and treats. Move onto calm, shallow water, taking short trips initially and building up the length and intensity of the paddles as your dog's confidence blossoms.
01. The Breeds that Embrace the Briny Blue
Just as every kayak has its own unique handling characteristics, not all dogs are inclined towards an aquatic life. Some breeds immerse in water bodies with the enthusiasm of a kayaker meeting a perfectly still lake on a cool summer day, while others remain steadfast landlubbers. Breeds that sport a natural affinity for the water include Labrador Retrievers, Portuguese Water Dogs, and Newfoundlands. Their hearty constitution, love for swimming, and powerful strokes make them as synchronized with kayaking as a paddle slicing through tranquil waters.
However, remember that the dog world is a spectrum of personalities, much like us kayakers. Individual dogs within a breed can show a range of reactions towards water, from outright enthusiasm to reluctant avoidance. Your pooch might not conform to the breed stereotype, preferring a quiet evening on the beach rather than a spirited splash in the water. So, consider your dog's unique personality and comfort with water before you set sail on a kayaking adventure together.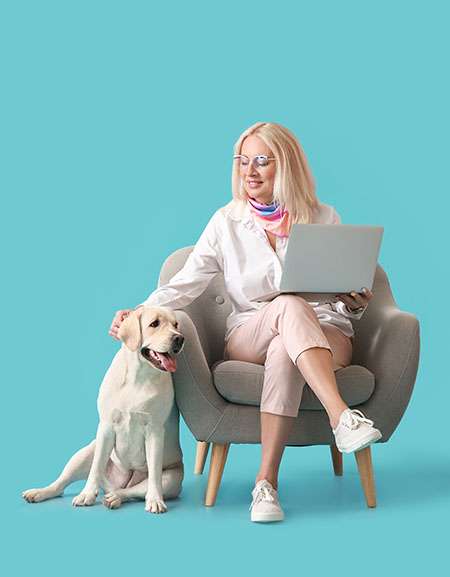 02. Essential Gear
Preparing for a kayaking adventure with your canine sidekick is like packing for a multi-day expedition – you need more gear than you think. Right at the helm of the essentials list is a life jacket. The significance of this buoyancy aid matches the importance of a compass for a sailor; it's non-negotiable. The canine life jacket should offer a snug fit, preserving your pet's freedom of movement while providing optimum flotation.
Look for a jacket with a sturdy top handle. This little addition is a lifesaver when you need to hoist your furry buddy back into the kayak, especially if they have a penchant for sudden aquatic escapades.
In your gear list, include a leash for moments of shore-bound exploration, and a water bowl to fend off dehydration – your dog's equivalent to a kayaker's water bottle. A first-aid kit is another non-negotiable item, ready for patching up any unforeseen scrapes or wounds that might interrupt your adventure.
Don't forget to pack a comfortable pad or towel. This might seem superfluous, but to your pooch, it's as crucial as a comfortable kayak seat is to you. It provides a cozy spot to rest, making the voyage not just bearable but enjoyable.
03. Where to Poop? Navigating Necessities
Just as a seasoned sailor has a route charted out before venturing into the vast ocean, our canine friends need a plan for when nature calls. This topic may seem a bit unconventional, but trust me, it's as important as ensuring your kayak doesn't have a leak. The ebb and flow of your dog's digestive rhythm and the duration of your kayaking adventure are the factors that steer this ship.
Understanding your dog's routine is vital. Is Fido an early riser with bathroom duties at dawn, or is he more of a mid-day reliever? Planning your paddling breaks in sync with your dog's usual bathroom times reduces stress for both parties involved. It's about syncing your schedule with the natural rhythm of your pet, the way a paddler syncs with the rhythm of the waves.
Now comes the question of location. It's not as simple as letting your dog relieve itself wherever it pleases. Choosing spots that are both safe and environmentally friendly is a responsibility all pet owners must shoulder. Keep a canine waste bag at hand, ensuring that you leave no trace behind. Remember, your adventure should resonate as a harmonious symphony with nature, not as a discordant note.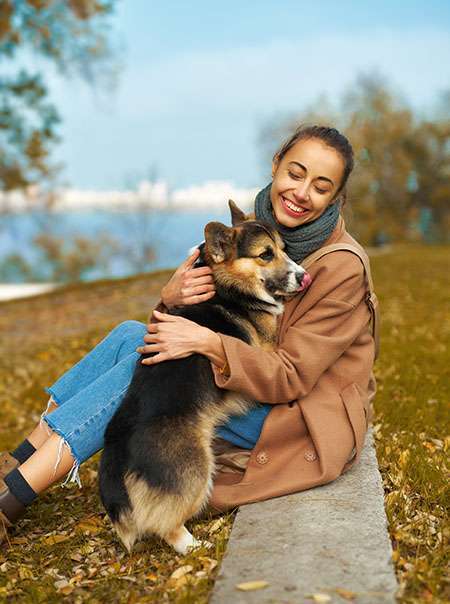 04. Communicating in Canine Kayak Lingo
Having a shared language with your dog while kayaking is akin to having a compass in the middle of the sea. It guides the adventure, ensures safety, and fortifies the bond between you and your furry companion. Specific kayak-related commands are the key to this communication.
"On boat" and "off boat" serve as clear directives for your pet, signaling when it's time to hop on the adventure wagon or when it's time to take a break on dry land. These commands should be practiced on dry land until your dog responds reliably, the same way you'd practice your paddling strokes before heading into rapid waters.
A firm "steady" can work like an anchor, grounding your dog and preventing any sudden movements that could tip the kayak over. It is the equivalent of the safety instructions given before every flight – non-negotiable and essential for a secure journey.
This shared language goes beyond mere commands. It transforms your adventure into a harmonious melody, where you and your dog are the co-creators of an enchanting symphony. It's the rhythm that guides your paddles, the unspoken bond that makes your dog look towards you with trusting eyes, and the soft whisper that makes your dog's tail wag in joy when the kayak is in sight.
05. Choosing the Right Vessel for Your Voyage
Just as a maestro picks the right instrument, choosing the correct kayak for your pooch-paddling adventure is essential. A sit-on-top kayak is usually a good choice for dogs, offering stability and space. The size of your dog also matters – a larger dog will require a kayak with higher weight capacity and more room.
Venturing into the realm of kayaking with your four-legged friend can open the door to a world of shared experiences and joy. It is a dance with nature, a shared sonnet sung with your beloved pet. As the ripples of your journey spread across the water, you'll find the bond with your dog deepening, creating a camaraderie and mutual trust that far outlasts the splashes of your paddles.