Sizzle-pop! That's not your kitchen stove. That's the sound of culinary adventure, of a gourmet feast being conjured in the heart of nature, right by your kayak.
Who said paddling and panache can't go together? If you're an intrepid kayaker with a taste for the finer things, this guide is your passport to turning your next kayak trip into a gastronomic voyage.
The Concept of Gourmet Kayak Cooking
The fusion of fine dining with outdoor adventure may seem paradoxical, but it's a union of pure delight. Imagine this: You've spent the day conquering the river, and now you're ravenous. But you're not settling for a measly granola bar. No, you're about to whip up a mouth-watering gourmet meal under the open sky.
Think of it as haute cuisine on the high seas. It's about marrying the thrill of kayaking with the love of quality food, bringing a touch of sophistication to the ruggedness of the outdoors.
The Essential Culinary Gear: Pack like a Pro
Creating a gourmet feast on a kayak trip demands strategic packing. Space is premium, so you'll need to be judicious about what culinary equipment makes the cut.
First, invest in a compact and reliable outdoor cooking stove. A lightweight pot and pan set is indispensable, preferably one that nests together to save space. Utensils should be multifunctional – think spork instead of separate spoon and fork. A good camping knife is essential for prepping ingredients. Add in a compact cutting board and a collapsible cooler to keep ingredients fresh, and voila, your kayak kitchen is ready!
Charting Your Culinary Course: Gourmet Menu Planning for Kayak Trips
Let's chart our culinary course, because gourmet kayaking cuisine requires careful planning.
Fresh or Dehydrated
One of the biggest challenges when planning your gourmet kayak menu is the ingredient conundrum. Fresh ingredients are the cornerstone of fine cuisine, but they can be challenging to transport and store on a kayak trip.
Enter dehydrated ingredients. They're lightweight, easy to pack, and have a long shelf life. Best of all, when properly rehydrated and cooked, they can produce surprisingly flavorful and satisfying dishes. Consider packing dehydrated proteins (like jerky or canned fish), grains (like couscous or instant rice), and an assortment of dried fruits and veggies.
But let's not abandon fresh ingredients entirely. Hardy produce like bell peppers, zucchini, apples, and oranges can withstand a few days of travel. Plus, they add a satisfying crunch and burst of freshness to your dishes.
Gourmet Recipe Ideas
Now that we've established our ingredients, let's dive into some gourmet recipe ideas that you can whip up on your kayak trip.
01. Gourmet Breakfasts on the Water
Breakfast is the most important meal of the day, providing you with the energy you need for paddling adventures. On your kayak trip, start your day right with a wholesome, gourmet breakfast.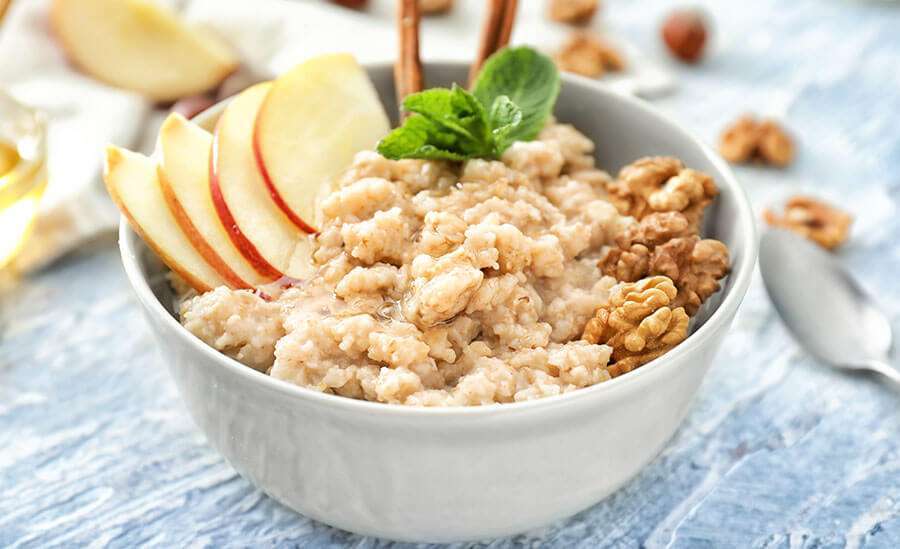 Hearty Oatmeal with a Twist
Instead of regular oatmeal, why not make it a gourmet version? Pack some steel-cut oats and enhance them with dried fruits like apricots or raisins for a natural sweetness. Top with toasted nuts – think almonds, walnuts, or pecans – for a delightful crunch.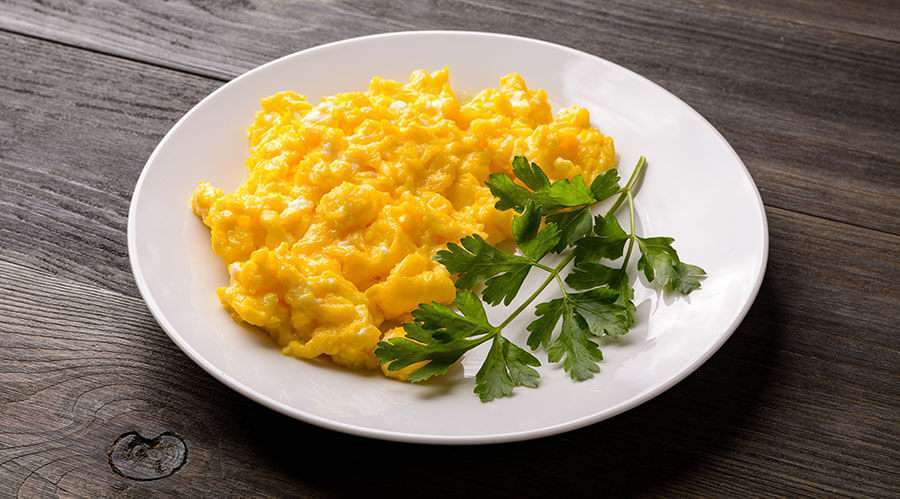 Scrambled Eggs with a Gourmet Touch
Who said you couldn't enjoy eggs benedict in the wild? Pack some powdered eggs and whole grain bread, and don't forget a small bottle of hollandaise sauce. Prepare the scrambled eggs over your camping stove and assemble your eggs benedict for a riverside gourmet breakfast that will make you feel like you're at a high-end brunch spot.
02. Delectable Lunches to Refuel
Kayaking works up an appetite, making lunch an eagerly anticipated event. Here are some gourmet lunch ideas to keep your energy levels high: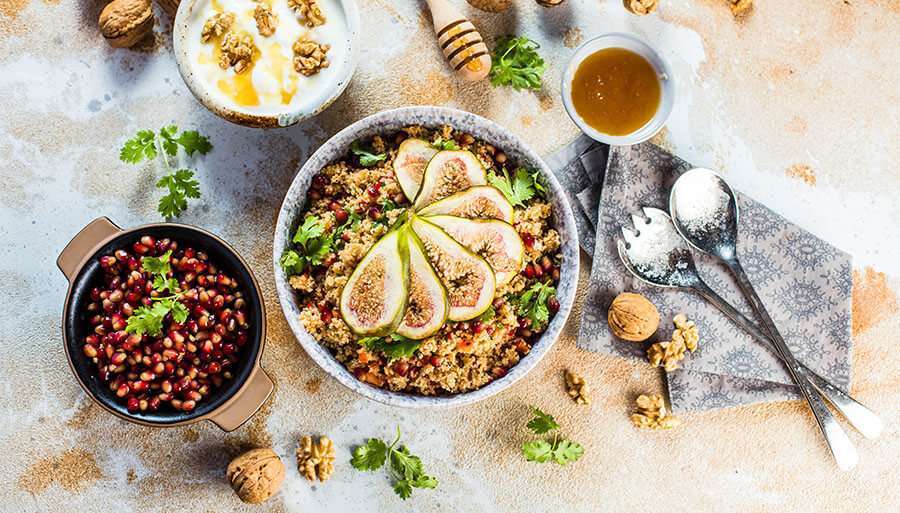 Refreshing Couscous Salad
Whole grain couscous is quick to cook, lightweight to carry, and delicious to eat. Add canned tuna for protein, chopped bell peppers for crunch, and toss with olive oil and lemon juice for a zesty, refreshing salad. This lunch is not only light and healthy but also packs a gourmet punch.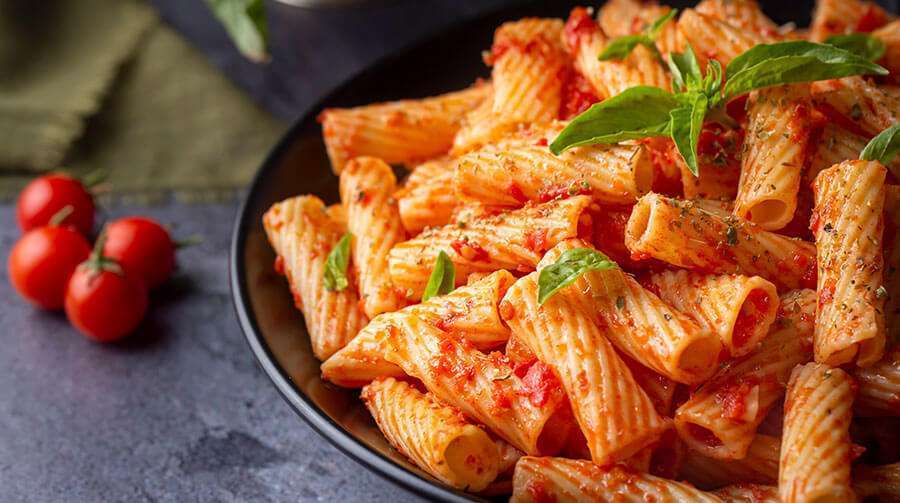 Sun-dried Tomato Pasta
Using instant pasta and a jar of sun-dried tomato sauce, you can create a simple yet indulgent pasta dish. Add canned chicken or dehydrated vegetables to increase the nutritional value. Garnish with a sprinkle of parmesan – yes, hard cheeses can survive a few days without refrigeration!
03. Gourmet Dinner Recipes
When the kayaking day is done, it's time for a satisfying gourmet dinner that rewards your hard work.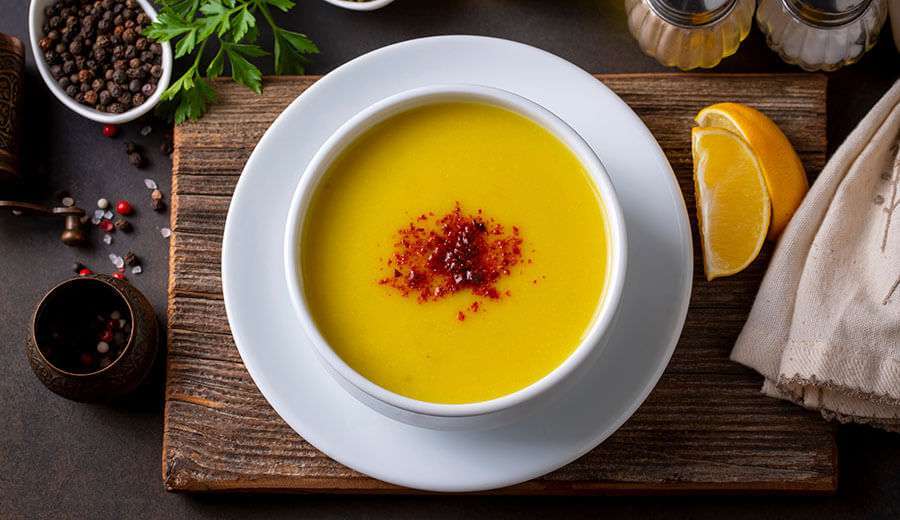 Comforting Lentil Soup
Instant lentil soup can be a comforting dinner option, but with a few tweaks, you can turn it into a gourmet delight. Add in rehydrated veggies for extra nutrition and texture. A sprinkling of hard cheese, like gruyere or cheddar, will give your soup a flavorful boost and make you feel like you're dining in a bistro, not by a river.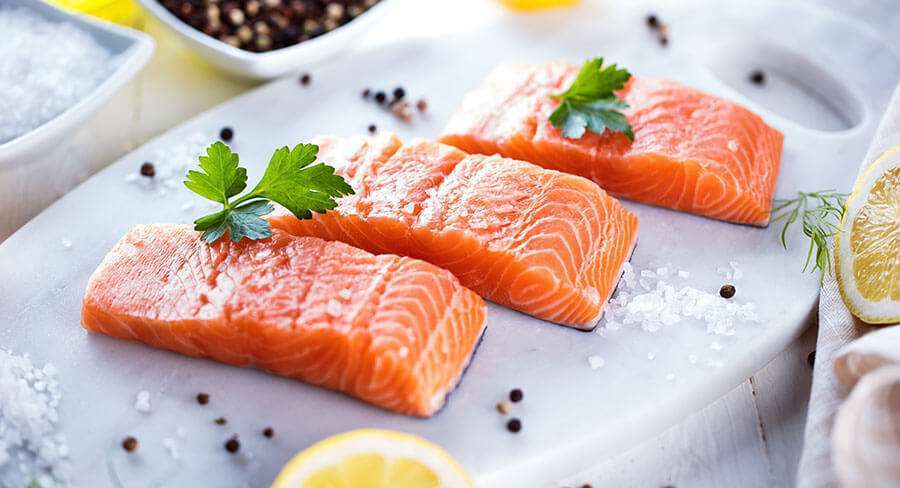 Foil-Baked Fish
If you're lucky enough to catch fresh fish, here's a gourmet recipe that's surprisingly easy. Season the fish with olive oil, lemon slices, salt, and pepper, wrap it in aluminum foil, and cook it over the fire. You'll end up with a moist, flavorful fish that's a true riverside delicacy.
04. Desserts by the Campfire
Dessert is the crowning glory of your gourmet feast. It's also the perfect excuse to gather around the campfire and share stories.
Classic Campfire Treat
What's camping without s'mores? Roast marshmallows over the fire until they're golden and gooey. Sandwich them between two graham crackers along with a piece of chocolate. It's a simple yet classic dessert that's guaranteed to bring smiles.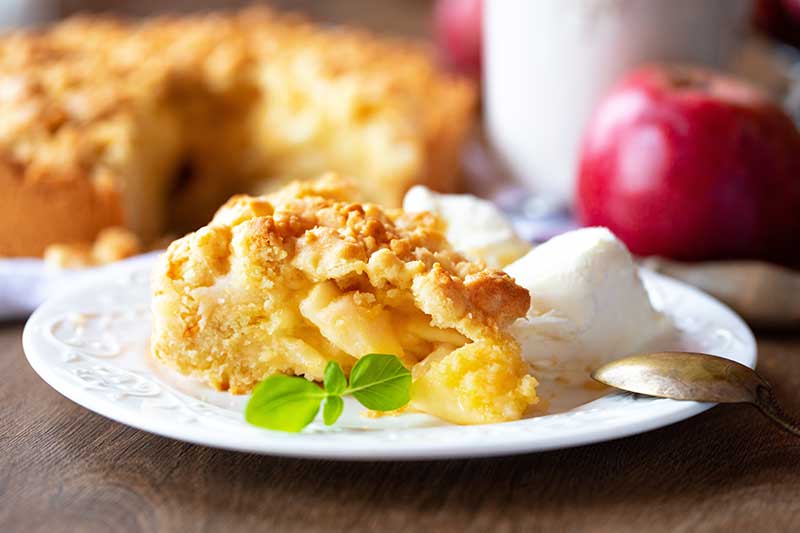 Caramelized Baked Apples
For a more gourmet option, try baking apples. Core an apple, fill it with a mixture of brown sugar and cinnamon, wrap it in foil, and bake it in the campfire embers. The result is a sweet, caramelized treat that's sure to impress.
In the wild, where resources are limited, creativity is king. Remember, the secret to gourmet outdoor cooking is to balance simplicity with creativity. Choose easy-to-cook, versatile ingredients, and don't be afraid to experiment with flavors and combinations. The wilderness is your kitchen – let the culinary adventure begin!
Mastering the Art of Outdoor Cooking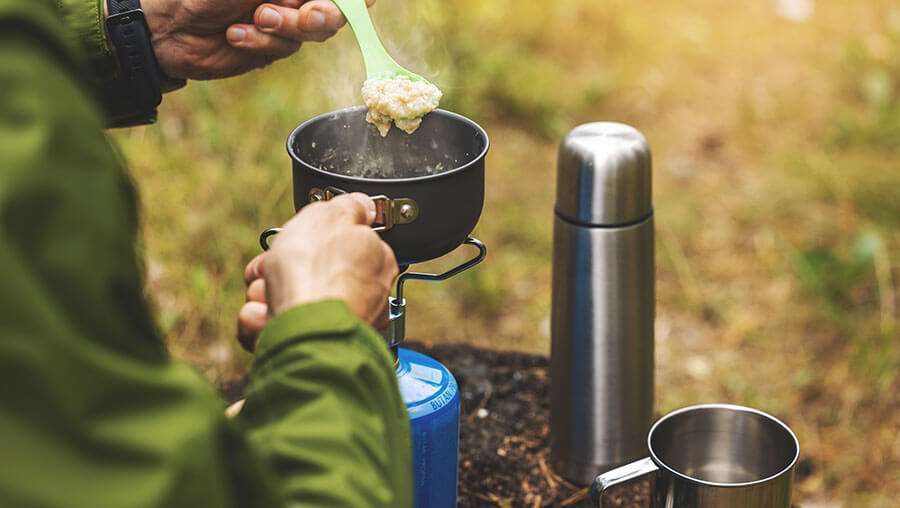 Cooking in the great outdoors, especially during a kayak trip, is a far cry from the comforts of your kitchen. Wind, rain, temperature, and the limited control offered by a camping stove can all influence your cooking process. Therefore, it's essential to stay flexible and adapt as needed.
For example, if the wind is acting up, use your kayak as a makeshift wind barrier while you cook. If your stove's flame isn't strong enough for a good sear, consider using aluminum foil to create a makeshift oven. Adapt and conquer – that's the mantra of gourmet kayak cooking!
Keep it Clean: Campsite Hygiene
Maintaining cleanliness during your gourmet cooking endeavor is paramount. The wilderness is our shared home and respecting it is crucial. Use biodegradable soap for cleaning your cooking equipment and carry a trash bag to pack out all waste. Remember, "Leave No Trace" should always be the rule.
A Toast to Safety: Alcohol and Paddling
What's a gourmet meal without a good drink, right? While it's tempting to sip on your favorite wine while gazing at the sunset, remember that alcohol and water sports don't mix. According to the U.S. Coast Guard, alcohol use is the leading known contributing factor in fatal boating accidents. So, save that toast for when you're safely ashore for the night.
Kayak Gourmet: Tales from the River
Sizzle-pop! Your riverside banquet is almost ready. Let's explore a few stories from fellow paddlers who've mastered the art of gourmet kayak cooking.
Epicurean Explorations: Stories of Kayak Gourmet
Who says you can't enjoy a little 'la dolce vita' amidst the wilderness? Steve, an experienced kayaker and food enthusiast from New York, recalls his memorable encounter with gourmet kayak cooking.
On a five-day paddling trip across the Hudson River, Steve brought along his Italian heritage in the form of dehydrated risotto. One evening, using his camping stove and a few carefully packed ingredients, he rustled up a delightful mushroom risotto under the open sky. "The creamy risotto, coupled with the tranquillity of the river," Steve muses, "it was the epitome of serenity."
Meanwhile, on the west coast, Lisa and her friends transformed their annual kayaking expedition into a floating fiesta. With a collapsible cooler loaded with fresh veggies, tortillas, and a few choice spices, they feasted on gourmet tacos amidst the Pacific waves. "It's become our tradition," says Lisa, "paddling hard in the day, and winding down with a hearty taco night."
The Last Course: A Call to Culinary Adventure
Our culinary voyage is coming to an end. But the journey, like the river, goes on. Here's a final call to culinary adventure, an invitation to explore gourmet cooking on your next kayak trip.
Kayaking and Cooking: An Unforgettable Fusion
The fusion of kayaking and gourmet cooking creates an experience that's greater than the sum of its parts. It's not just about paddling or cooking; it's about marrying two passions to create an adventure that's truly unique. It's about savoring the thrill of the ride, the aroma of the meal, the joy of the moment.
A Taste of Adventure
If you're a culinary enthusiast and a kayaker, why not blend these passions into your next trip? Try planning a gourmet menu, pack your culinary gear, and head out on the water. Even if your first attempt doesn't turn out perfectly, remember, it's all part of the adventure. Every meal cooked, every recipe attempted, it all adds to your growth as an adventurer and a gourmand.
The Gourmet Kayaker's Legacy: Respecting Nature
As we enjoy our gourmet meals amidst the tranquility of nature, let's not forget to respect our environment. Practice responsible camping, clean up after your meals, and minimize your impact on the natural world. After all, the greatest tribute we can pay to the wilderness that hosts our adventures is to leave it untouched for future explorers.
The river is calling, and a gourmet feast awaits. So, are you ready to ride the rapids to a feast?